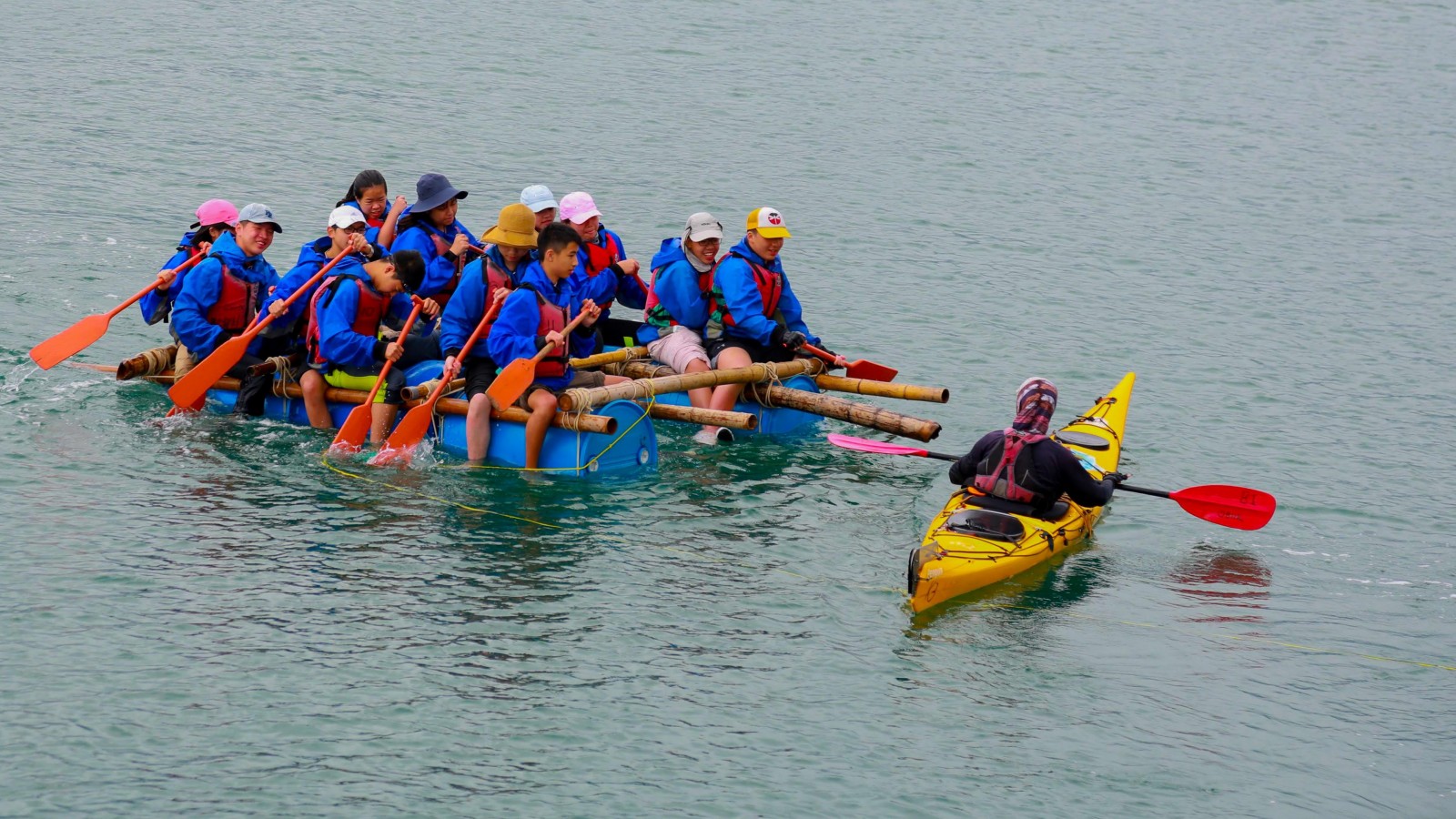 An Outward Bound program is all about learning and the impact this has on the individual. This is achieved through skillful people working in an inspiring and challenging environment and applying an effective process.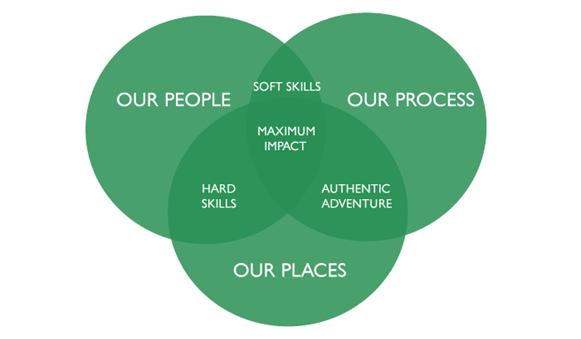 At Outward Bound we use the term "authentic adventure" to describe the activities we offer to our students.
The following six elements are a way of describing what we mean by authentic adventure within Outward Bound. The six elements include Expeditions, Challenging Activities, As Self-reliant As Possible, In the Natural Environment, Being Challenged at the Edge of Your Capabilities, and Progressive.
The whole adventure is often described as a journey, both physical and metaphorical where participants gain new insights and experiences working with others in a close group in the outdoors with a skilled instructor.
The elements are real and as immersed in the natural environment as possible, giving a high degree of uncertainty and challenge. When combined with the deliberate learning process participant's development will be at the highest level. Authentic adventure acts as a metaphor for life; participants can reflect on the skills, attitudes and insights that helped them on their Outward Bound journey and how these will help them in the future.
A reflection written by Clinton Yip
Before outward bound, I remember the school magazine Chimes and some senior form students said that outward bound would involve activities like hiking, kayaking, cooking etc. Most activities will need strong physical endurance, but I am not good in sports and don't have high physical fitness level, so I was scared if I could finish the training successfully. Also, when I knew I was going to Wong Wan Chau, I heard that it was a devastated island with no facilities nor electricity, I was worried about it. After that, I saw the weather report and was shocked and further worried when it stated most days will be rainy days. However, I still wanted to make some new friends, and meet my old friends in SSCPS. In a nutshell, although I am worried and scared, I still hoped outward bound could enhance my physical strength, perseverance, leadership, teamwork and friendship.
A reflection written by Clement Ma
Before the course, the fact that my electronics and everyday items had to be confiscated haunted me. I could not stand not playing games or writing for four consecutive nights, and I was simply horrified when the order came to drop all electronic items in the teachers' bag. Even though a learning course based on a wilderness survival theme appealed to me, I was still appalled that we could not get a little bit of phone time every day. My only hope was that this training would be worth my time and that it would serve as compensation for said problems above.
Throughout the course, the chemistry and teamwork between our twelve members became apparent, as we solved one blockade after another. I will not detail the problems we faced here, as we have a timeline arranged in our report. However, we learnt different techniques to solve problems, such as the PDR (plan, do, review) and we also had a chance to test it out, an activity that our trainers had designed.