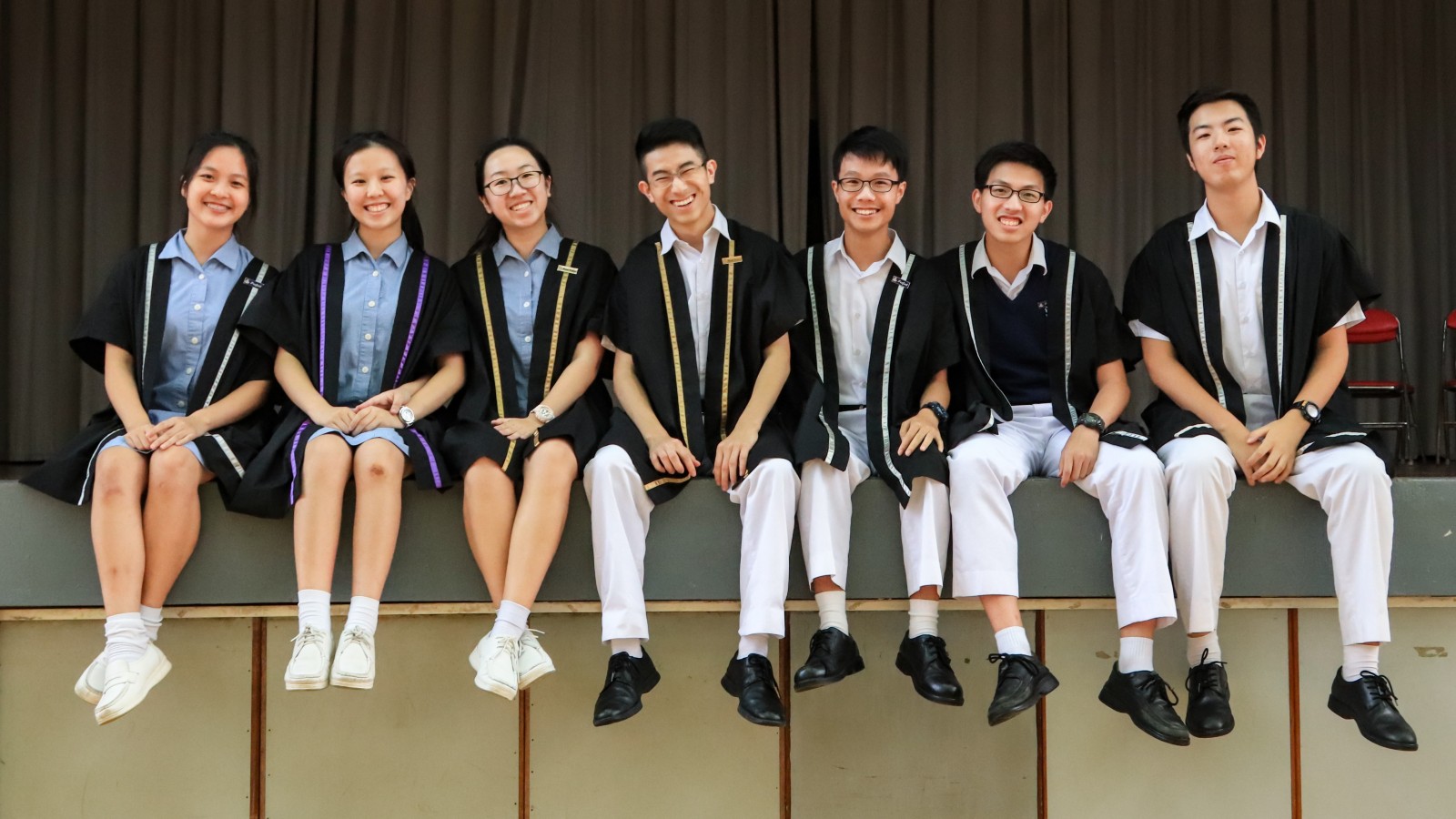 Introduction
The SSC curriculum is a blend of rigorous academic courses and wide-ranging co-curricular programmes, designed to equip students with life-long learning capacity to meet the challenges in this ever-evolving world. The academic training focuses on university preparation while co-curricular activities on leadership training and life-wide learning, all of which will better students' lives at, and beyond the school.
We offer:
small classes

a wide range and flexible combinations of subjects in the HKDSE and the IBDP

a substantial number of native-speaking teachers of English and Putonghua

enriched co-curricular activities that cultivate leadership, creativity and service

opportunities for cultural exchange and specialist counselling for university placements
Over the six-year period, four special programmes are arranged — creativity, exchange and immersion, service learning, and mentoring — to bring out the best in each individual student. Click here to learn more.
Our Dual Curricula
SSC offers both the Hong Kong Diploma of Secondary Education (HKDSE) and the International Baccalaureate Diploma Programme (IBDP) in the Senior Secondary (S4-S6) levels. The dual curricula cater to students of different strengths and learning styles so that they all can find the right path to reach their goals in education.
Medium of Instruction
SSC uses mainly English as the medium of instruction except for Chinese-based subjects. The College uses Putonghua as the medium of instruction in Chinese Language across Junior Secondary (S1-S3) levels.